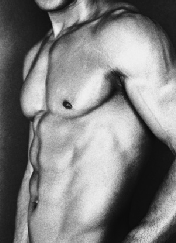 MPT trainers strive to help you reach your full potential.  Our quality training assures your results, our personal approach sets us apart.  Whether it is helping you understand the complexities of a particular exercise, identifying factors in your life that may impede your progress, or accommodating your schedule needs, we are dedicated to seeing you succeed.
Expertise

Kristen has over 12 years of personal training experience. In 2008 she founded LIFT Personal Training Studio, now known as MOFFETT Personal Training Studio, to create a new kind of fitness experience for her clients.

Kristen has been involved in a myriad of sports throughout her life and a competitive power-lifter since 1986. In the last several years she has added martial arts and boxing to her line-up and enjoys combining certain aspects of these disciplines into her training.

She has helped innumerable people reach their fitness goals from general fitness, weight loss and rehabilitation to highly specific sports performance training.

Specialty Areas

When it comes to training, Kristen believes in a three-pronged approach that includes the ultimate in fitness, nutrition and motivation.

Customized fitness plan
Resistance and weight training
Group circuit sessions
Boot camp
Nutrition planning
Motivation

She is perhaps best known for designing dynamic and effective strategies for rapid, safe and permanent body fat reduction and weight loss.

Education/Certificates

American Council on Exercise (ACE) certified

Motivation

"A healthy body and healthy lifestyle are attainable by all. Once you flip that switch in your head the sky is the limit. If you really want it you're going to get it. Period."
Expertise

Victor adopted a lifestyle of fitness and nutrition 19 years ago when he ventured into high school sports.  He recognized the value in athletic and strength training to improve his performance, physique, and health.  His years of training are complemented by his experience learning from athletes and competitive power lifters, and an education provided by some of the mostly highly respected agencies in the world.   These fundamentals provide development for workouts that are challenging, fun, and most importantly, functional.  No matter what your fitness goal may be, functional training benefits all levels of fitness.   Functional training is used in everyday activities and will improve balance, core strength, reduce falls and develop mastery over your body's movements.

In addition to performance and weight loss training, Victor practices various nutritional routines for different phases of training.  Your program will also have a customized meal plan to maximize your level of potential and follow a series of periodization to overcome plateaus.

Specialty Areas

Victor specializse in strength and conditioning. He has an exceptional understanding of the concepts and exercises necessary to trigger the hormonal responses that promote strength and muscle size increases. In order to minimize injury and maximize muscle group usage, Victor adheres to strict form fundamentals and techniques for all levels of clients regardless of experience.  In addition, all exercises are performed under complete supervision to modify the desired training results.  Some training programs may require additional client work; a training calendar will be provided to guide workouts during non-session hours.

Education/Certificates

B.A. Business Finance, Western Washington University
NASM, NCSF, NASM-PES, and APEX Personal Trainer Certifications
CPR Certification

Motivation

"I'm motivated by seeing my clients succeed. I have witnessed my clients out-perform their previous bests, and accomplish things beyond their expectations. You can be confident that my time is invested in you and your goals."
Jen's philosophy is to train with intention.  Do it right and get results. She will develop a plan that is both tailored to your specific goals and progressive- so the plan changes as you do. She lives what she teaches and stays active lifting weights, running, doing yoga, and getting out for the occasional great hike. And… learning how to train properly has helped her to overcome injury and come out stronger.

Jen has over 6 years of experience in the fitness industry.  In addition to her experience training in a gym setting, Jen has directed corporate fitness and wellness programs for multiple corporate clients. Jen has experience and success with endurance athletes, body builders and those just looking to improve their quality of life through weight loss and behavior change. Jen's expertise in sports nutrition is a resource for both beginners and competitive athletes to help blend their nutrition and fitness programs for success.

Areas of expertise: 
Runners: Runners often think that injury and pain are just part of being a runner. But, by training your body to create muscle balance you can continue to run throughout life without pain, and with improved performance.

Biomechanics and chronic pain:  Have you started to notice your shoulders are always tense or that your lower back always seems to ache? Are you an athlete or former athlete and feel like you can't work out any more because of pain or injury? Most of these issues, which impair daily function, can be minimized or even repaired with the right combination of strengthening, stretching and myofascial release.

Strength and toning: Building muscular endurance, size, strength and power not only keeps your body functioning optimally, it also boosts metabolism, preserves bone density and gets you that sleek, muscular and toned body you want.

Sports nutrition: differs from a traditional nutrition plan in that it is designed to reflect the demands you are placing on your body – whether you are new to exercise and are trying to lose weight or you are an athlete who is hitting a wall or failing to see performance results.